Electronic council meetings now permitted
Amendments have been made to the Local Government Act to allow councils to meet remotely to reduce the risk of COVID-19 and ensure compliance with the Public Health Order.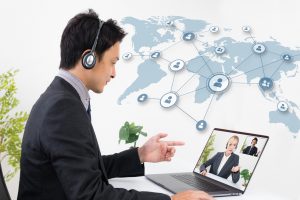 For the next sixth months councillors can participate in meetings by an audio-visual link instead of attending in person.
Council meetings can be held entirely remotely by audio-visual link.
Alternatively, where councils continue to meet in person, individual councillors are permitted to participate in the meeting by audio-visual link.
Requirements for members of the public to be permitted to attend meetings can now be satisfied by live-streaming the meeting using an audio-visual link.
The Minister for Local Government can approve other arrangements for satisfying the requirements for councillors and members of the public to "attend" meetings, but only if audio-visual links are not reasonably available.
The calendar of meetings for Hunter's Hill Council can be found here.
2 April 2020
Minister for Planning and Public Spaces Rob Stokes today approved four new development opens in a new windoworders to further support the NSW Government's COVID-19 response. The changes include:
Current and former government buildings to be repurposed into health services premises, and construction on approved government health projects to operate 24/7;
Construction work, including building and demolitions, to be undertaken on Saturdays, Sundays, and public holidays to allow workers to be socially distanced;
Commercial kitchens to be used for takeaway purposes and food trucks to be used anywhere with landowners' consent.
These orders will be in effect for six months from the commencement date and may be extended for a further six months by regulation.
The Environmental Planning and Assessment (COVID-19 Development – Construction Work Days) Order 2020 is now in place and will continue until the COVID-19 pandemic is over, or the advice of NSW Health changes.
In short, the Order allows construction works to continue on Saturdays, Sundays and Public Holidays during the same hours as allowed for Monday to Friday.
For works approved by Council DA this will generally be:
Construction works: 7am to 6pm

Demolition works: 8am to 5pm
This does not apply to rock breaking, rock hammering, piling or similar activities. Workers must take all feasible and reasonable measures to minimise noise.
As the Easter break approaches the NSW Government is emphasising to all in the community that everyone should stay at home unless absolutely necessary.
This is especially the case over school holidays, and even day trips to regional locations. The messaging needs to remain the same – where possible Stay Home.

The Australian Medical Association is encouraging everyone to get their flu shot early this year in response to the COVID-19 pandemic.
While the vaccination won't prevent COVID-19 infection, people who get the influenza vaccine now will be better protected from the serious prospect of having both COVID-19 and influenza at the same time.
The vaccination also means you will avoid having to seek care in the middle of one of the most critical health crises in living memory.
The vaccination is free for those deemed to be higher risk, with the full list of those eligible available here.
Council elections postponed to reduce the risk of COVID-19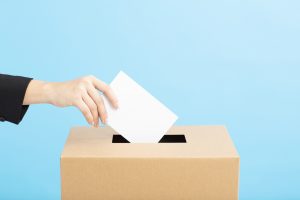 To provide certainty to councils, communities and potential candidates, the NSW Government has made the decision to postpone the September local government elections in the face of the COVID-19 crisis.
The decision to postpone the elections is necessary to ensure the health and safety of voters, NSW Electoral Commission staff and election candidates.
It follows Parliament passing amendments to the Local Government Act to provide the Minister with the power to postpone the elections for 12 months with a possible further extension to 31 December 2021 should the need arise.
It is the Government's intention that these council elections will be held in September 2021.
Current councillors and popularly elected mayors will continue to hold their civic offices until the rescheduled local government elections are held.
Mayoral elections will need to be held for mayors elected by councillors in September 2018 when their two-year terms expire this year. Mayors elected in September 2019 will continue to hold office until September 2021 once the new election date is gazetted.
From Friday 15 May, the following will be allowed (social distancing rules still apply):
outdoor gatherings of up to 10 people including children
personal training sessions (and boot camps) restricted to no more than 10 participants at a time
cafes and restaurants can seat 10 patrons + staff at any one time and continue to provide takeaway services. All staff and patrons must observe 1.5m between tables and 4m rule.
up to 5 visitors may visit another household at any one time
weddings can have up to 10 guests plus the celebrant and couple
indoor funerals can have up to 20 mourners and outdoor funerals up to 30
religious gatherings and places of worship can have up to 10 worshippers
outdoor playground and exercise equipment can be used with caution
outdoor pools will be open with restrictions.
Additional information around each of these restrictions may be found on the opens in a new windowCovid-19 Page.